In Association With:
School
Zone
---


Click for LET'S SIGN resources.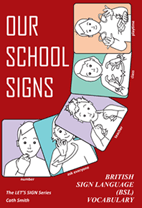 Now available in Kindle ebook format

ANIMAL SIGNS (Set 1) PETS, FARM and COUNTRYSIDE: British Sign Language

See Author Biography

FEELINGS & EMOTIONS FLASHCARDS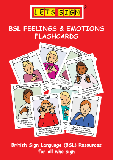 SIGNED SONG BOOK for Children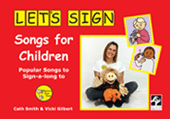 NEW Early Years Curriculum TUTOR and STUDENT Books
NEW Free i-phone app

Newly available - SIGNING HANDS: BABY SIGNING BASICS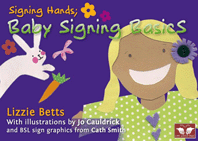 Baby Signing & School CERTIFICATES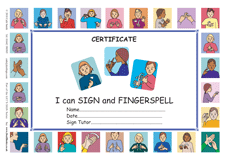 See the full Let's Sign Series - NEW items, and FREE BSL downloads from www.DeafBooks.co.uk
NEW - JUNE 2009 2nd Edition Revised & Updated LET'S SIGN DICTIONARY www.DeafBooks.co.uk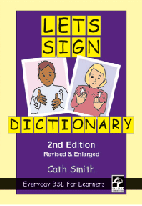 BSL STICKERS

NEW ROUND BSL STICKERS - 4 MIXED SHEETS - 280 STICKERS - £5.99
BUY ON-LINE


NEW - CHILD'S BOOK OF SIGNED PRAYERS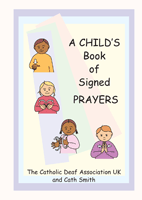 NEW - BSL SCIENCE SIGNS

NEW - LET'S SIGN & DOWN SYNDROME

BSL eBOOKS
5 LITTLE MEN IN FLYING SAUCER Rhyme Interactive eBOOK - £3.99
and
LET'S SIGN FOOD & DRINK FLASHCARDS/POSTERS eBOOK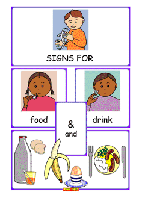 AND
LET'S SIGN & SPELL ALPHABET eBOOK

with free Numbers interactive Worksheets
FREE DEMO versions from DeafBooks.co.uk
LET'S SIGN & WRITE BSL V3 - out now with 2400 signs in line and colour - available from www.widgit.com
Also our LET'S SIGN EARLY YEARS: Child and Carer Guide

NEW BABY SIGNS posters - matching FLASHCARDS 48 First BSL BABY Signs 2005 (click & scroll)
Order from c.clemmit@agnortheast.com 01642 674298 OR 01642 580505.
contact cath@deafsign.com for enquiries about our resources.
Make use of these free downloads from DeafBooks - Fingerspelling font for your computer, and Alphabet wallchart to print off.